AC Installation in Encino, Anaheim,
Sherman Oaks, Studio City and the rest of Los Angeles & Ventura Counties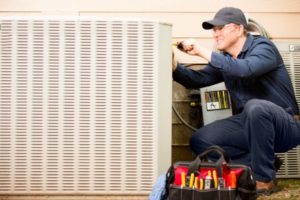 Ready to retire your old air conditioner? Don't have a good AC in your home? Call us for AC installation in Encino or Anaheim, and we'll provide you with an affordable deal.
Air Wave Technologies, Inc. is the perfect contractor for your HVAC needs.
Who are we?
AirWave Technologies is a professional HVAC team providing excellent services in California. Since our establishment, we've expanded our services to include Ventura, Los Angeles, Orange County, San Bernardino, and Riverside counties.
We're a licensed and registered business recognized and accredited by various institutes, including Environment Protection Agency (EPA) and the Refrigeration Service Engineer Society (RSES).
At AirWave Technologies, the goal is to provide long-lasting service that will minimize your carbon footprint.
What makes us the best?
There are five reasons why we are the preferred service for AC installation in Encino.
Excellent team: We've gathered a team of HVAC technicians from around the county. We have some of the best HVAC technicians who have completed formal training. They're certified professionals who have hands-on experience in all the heating and cooling units used in California.
Affordable pricing: With our price range, you will never have to delay any HVAC installation or repair again. All our prices are in level with the market price. We don't charge anything extra, nor do we expect you to pay anything out of your pocket at a later date. We remain transparent about all bills and services.
Honesty & Transparency: At Air Wave Technologies, the motto is "repair is king". This means we don't recommend replacing any unit until we're 100% sure it cannot be repaired.
We only recommend replacing units when they're old or when it'll cost you extra to repair them. In such cases, where we think replacing is cheaper, we'll always provide you with the cheaper option.
Business verticals: Have you ever had to cancel HVAC services because the contractor no longer provides service in your area? With us, you never have to worry about changing services. As we expand our business, we've updated our dossier of services.
Our services now cover all types of constructions – new and old – and all types of buildings: commercial, residential, multi-family units, etc.
Several scheduling options: Now, get the HVAC service you need within minutes. You can book the service online through our website or call us directly – whichever is most convenient for you. You don't need to submit any extensive form to book a service. All you need is to fill in your name, contact information, and details of your problems.
Our other services
Other than AC installation in Encino, we provide a wide range of air conditioning services. It includes the following services:
AC replacement Sherman Oaks
AC Maintenance Encino
Air Conditioner service Anaheim CA
AC repair Anaheim
AC tune-up
We also provide installation, maintenance, replacement, and tune-up services for all heating and cooling units and ventilation services. So whether you want to replace your existing AC or install a new one, AirWave Technologies is the ideal partner. Looking for a new AC installation? Call us on (818)-340-0012 now!